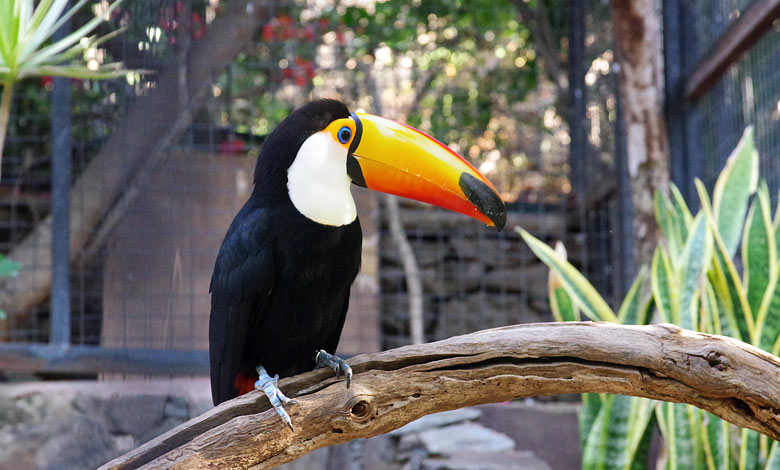 For decades, Palmitos Park has been one of the most popular attractions in Gran Canaria. In the beginning, the park was best known for its parrot show, however, this is now only a small part of the overall impression.
The park now combines a zoo with shows and botanical gardens. People who have visited Loro Parque in Tenerife are familiar with the concept. In direct comparison, Loro Parque has better shows, whereas Palmitos Park has a more beautiful flora.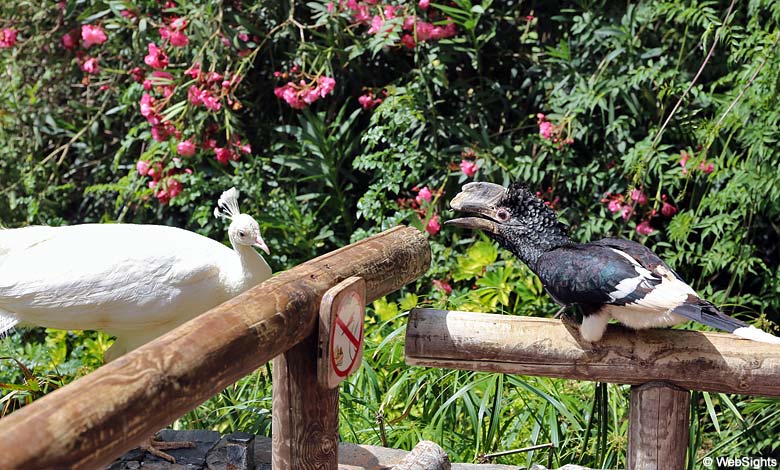 On the animal side, the main focus is on birds, especially the beautiful and colourful ones. Some of them are kept in traditional cages, but there are several large areas covered with nets, where the visitors can walk around and experience the birds close up. This is also the case with the butterflies.
There are, however, also many four-legged animals that stay at the ground. At least the large and heavy tortoises are not going anywhere! The crocodiles are not moving much either, whereas the cute coatis are a bit more lively.
In addition to the parrot show, there are also impressive shows with birds of prey (falcons and eagles), which are going far away, but always return. Finally, there is the dolphin show, which is the largest show in Palmitos Park. If you pay extra, it is possible to get quite close to the dolphins before/after the show. Next to the dolphin pool, there is a 'cave' with some large aquariums.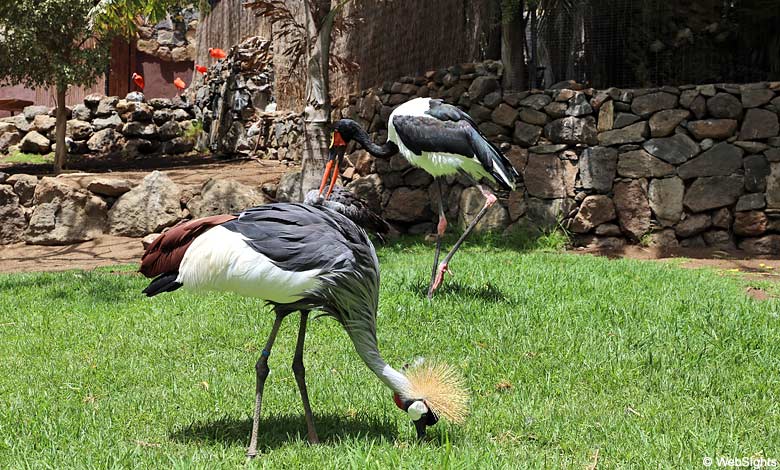 On the botanical side, Palmitos Park has more than 1,000 palm trees from more than 40 species. Most impressive, however, is the more than 150 cactus species in the park. There is also a lovely orchid house.
Palmitos Park is located on the south side of Gran Canaria, approx. 10 km north of Maspalomas. There are special busses to the park from several of the large holiday resorts. See their website for prices and opening hours here.
---
Palmitos Park map
As seen on the map, Palmitos Park has beautiful mountainous surroundings. Those who come by rental car can park it very close to the park.