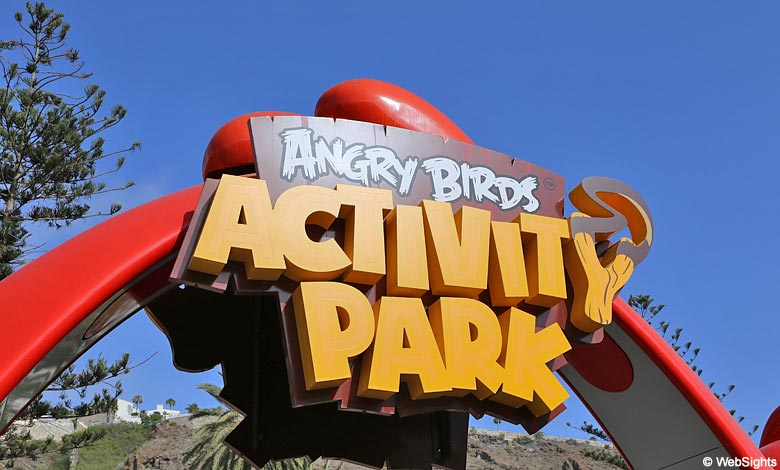 Angry Birds Activity Park
Angry Birds Activity Park is the latest activity park in Gran Canaria. It is located in the centre of the holiday resort Puerto Rico on the south coast of Gran Canaria. The distance to Playa del Ingles, Maspalomas and San Agustin is 20-25 kilometres.
As the name indicates, the park is based on the popular mobile and tablet game Angry Birds. The game is developed by the Finnish company Rovio, and the company is also one of the owners of the activity park.
The activity park has an area of 5500 square metres and with its 25 different activities, it is like a giant playground. The park is mainly targeted at children up to the age of 10-12, but adults may also find some of the activities amusing. For instance the jumping tower, which is 7 metres high and has a big air cushion underneath for landing.
In addition to the tower, it also has climbing frames, a go-cart track, a football field, trampolines, a climbing wall, a scooter track, a ball pool and a lot of other activities. All of them include the charismatic Angry Birds characters in some way.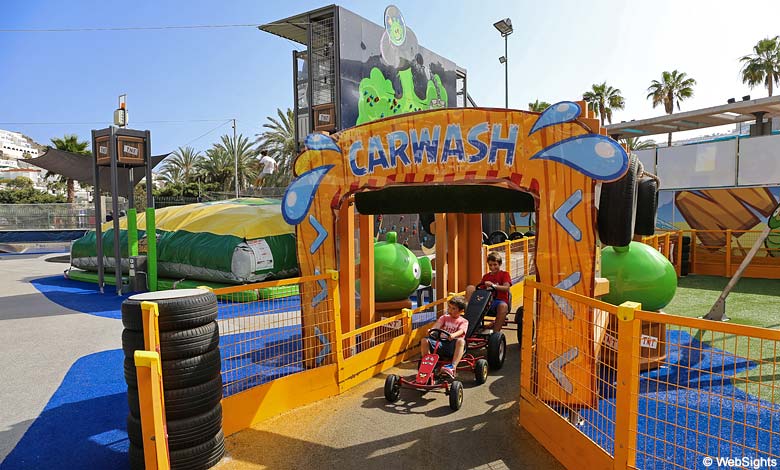 The children can easily spend many hours in the park. It is recommended to visit the park in the late afternoon when the sun and the temperature is on its way down again. It is open until 8:00 pm every day all year round.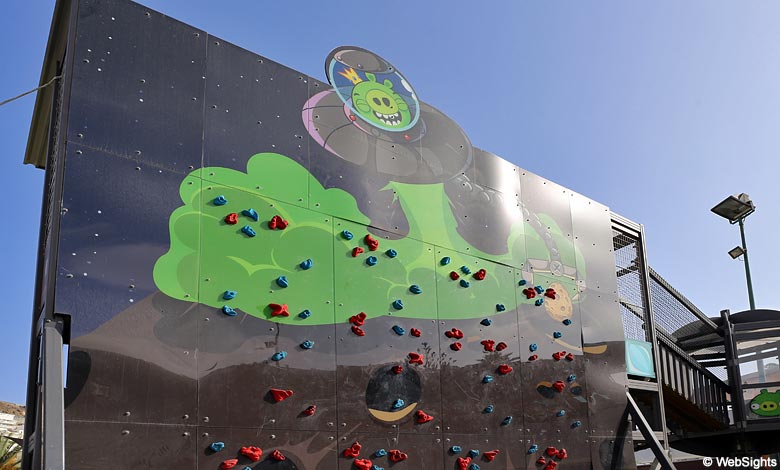 The adults may enjoy a cup of coffee in the outdoor café, which also has a roofed area. Here it is also possible to buy different food, ice cream and cold drinks. Next to the café, there is a nice shop where you can buy Angry Birds merchandise as a souvenir from your visit.
See our pages with the many other attractions in Gran Canaria. Adventures for the whole family.
---
Angry Birds Activity Park map
By zooming out the map, it becomes clear Angry Birds Activity Park is right in the heart of Puerto Rico. The family-friendly beach Playa de Puerto Rico is a few hundred meters to the south, while Playa de Amadores is just over a kilometer to the west.