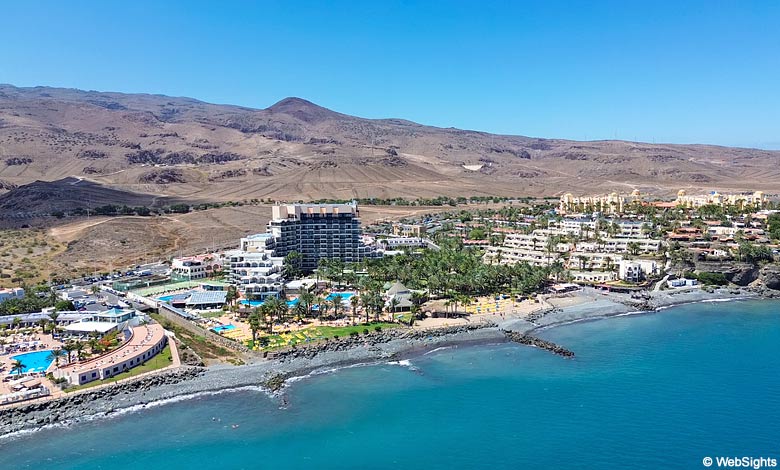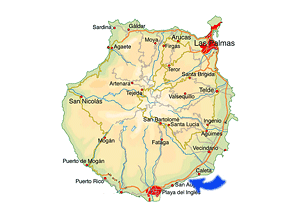 The holiday resort Bahia Feliz is located approx. 7 km northeast of Playa del Inglés in the southern part of Gran Canaria. The direct translation of Bahia Feliz is 'happy bay' and there is actually a lot to be happy about in the town.
The beach in general
The beach in Bahia Feliz has a marvellous view of the Atlantic Ocean.
By nature, the beach is a stone beach, but in front of the hotels, there is a large area with sand. However, there are stones all the way along the water line and in the water, so bathing shoes are recommended.
In the area with sand, you will find some sun lounges and sunshades, but otherwise there are no facilities. You can buy refreshments in the small supermarket nearby.
There is a sea front all the way from Bahia Feliz via San Augustin to Playa del Inglés.
Child-friendliness
The beach is mainly covered with stones, and the water deepens quite abruptly. Therefore, the beach is not very child-friendly.
Water sports activities
There are no conventional water sports activities such as water bikes and jet skis. However, the windsurfing conditions are perfect and there is a windsurfing centre at the beach, where it is possible to rent equipment and get instruction.
Beach restaurants
The charming restaurant/café El Chiringuito is located right next to the beach. It also works as a beach bar.
Bahia Feliz as a holiday resort
Bahia Feliz is a lovely holiday resort with a relaxed atmosphere. The small centre in the middle of the town has some nice restaurants and cafés and a few shops. It also has a pizzeria where you can order takeout to eat in your hotel room.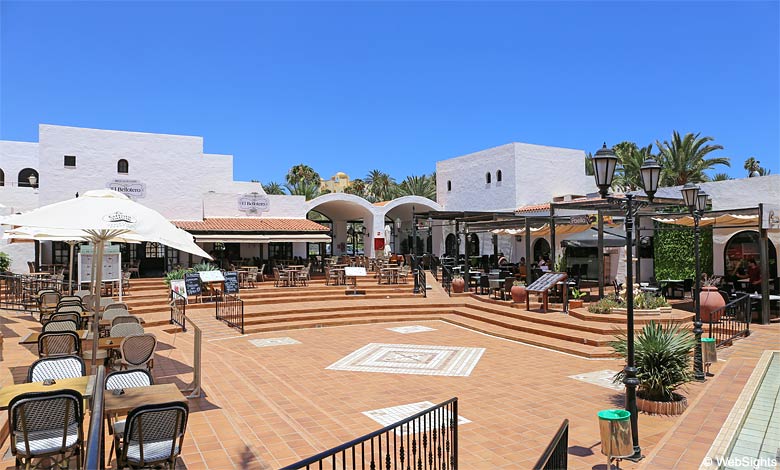 The night life is usually quiet, with one exception. Bahia Feliz is hosting the Garbo's Dinner Show, which is the biggest show restaurant in Gran Canarias. The evening starts with a three-course menu and then there is a show, also including Scandinavian artists.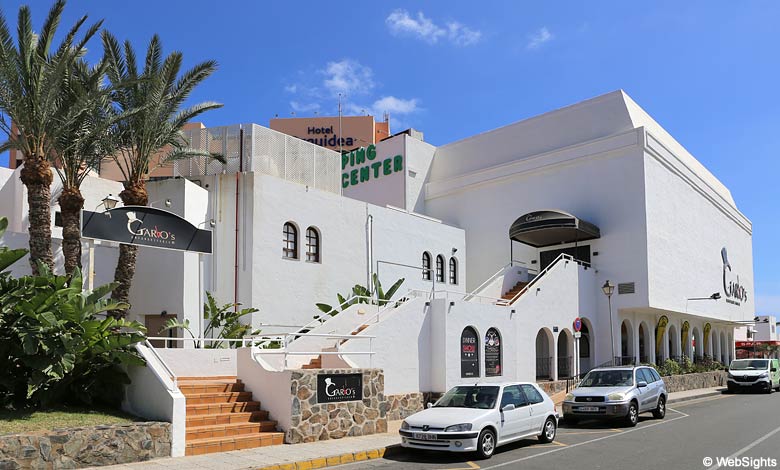 Other nearby activities include the western town Sioux City, and the longest go-cart track in Spain is said to be the one in Bahia Feliz.
---
See our video from Bahia Feliz
---
Bahia Feliz map